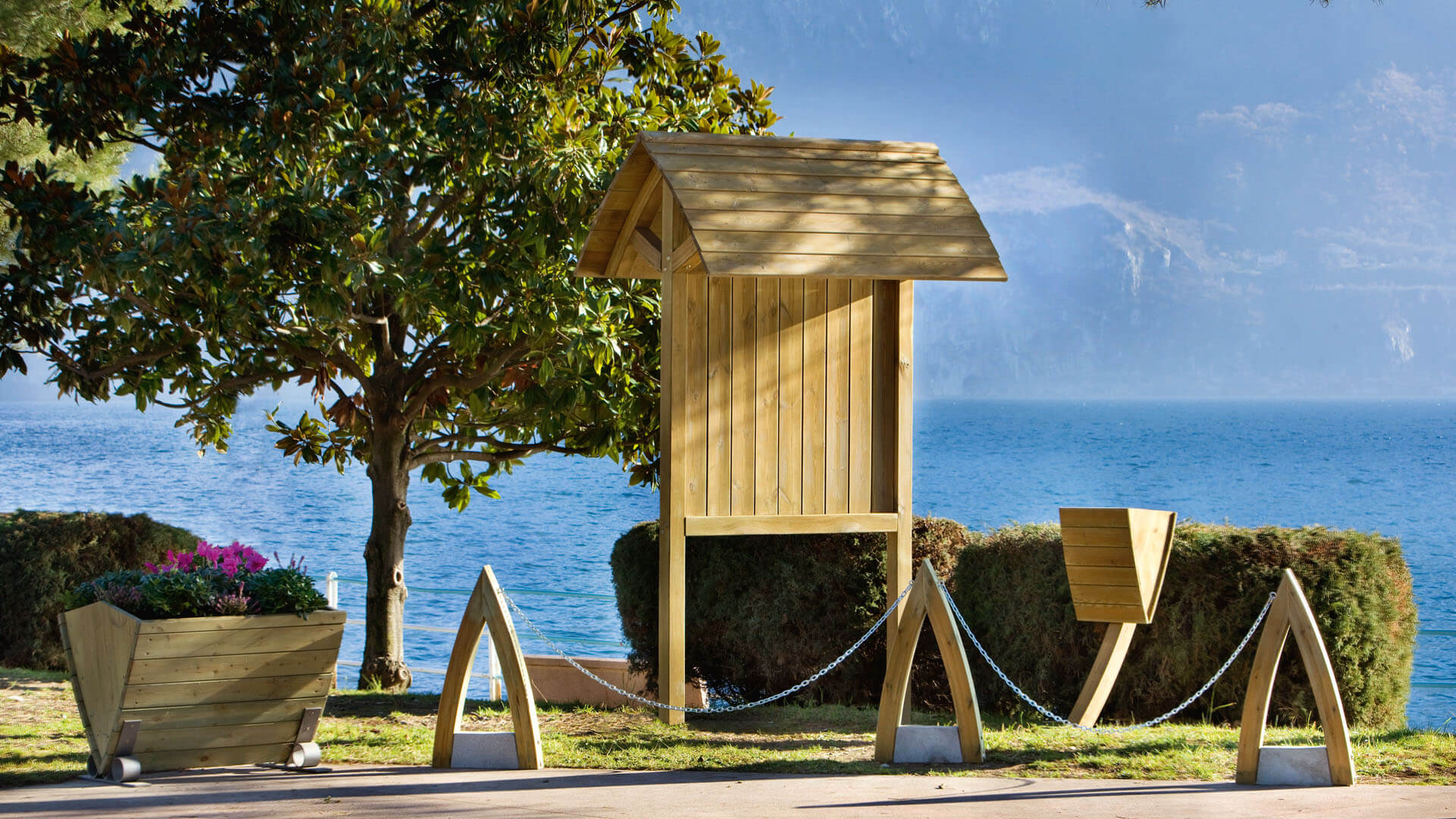 Linea Montanalegno®
Wooden furniture for outdoor areas, green areas and gardens

The wood that decorates nature
Playground equipment, complements and accessories for private and public entities
Linea Montanalegno is the division of ILT specialized in the autoclave impregnated wood sector, in which it has been operating since the 90s, which deals with the design, construction, installation and maintenance of garden furniture, accessories, fences and barriers for equipped areas, playgrounds and school furniture, wooden accessories for public parks, gazebos and outdoor structures for private gardens.
The products of the Linea Montanalegno are designed to last over time, with the possibility of painting them with water-based impregnating agents for exteriors. They are manufactured with craftsmanship and quality wood, mainly Scots pine impregnated in an autoclave, and guarantee a simple and immediate maintenance: our products are drilled and bolted to give them greater sealing and stability and to replace the individual pieces in case of damage or wear.
Browse through the Linea Montanalegno online catalogue: our technicians and designers are at your disposal to advise you on the best product for your needs and for your outdoor space, and possibly to design urban furniture tailored for you.